Former CEO of Compusys Kazerounian takes up Centerprise role
The former CEO of Compusys Sam Kazerounian has been appointed managing director by Centerprise International
The former CEO of Compusys Sam Kazerounian has taken up the controls at Basingstoke-based reseller Centerprise International with responsibility for the firm's IT solutions, distribution and video analytics operations.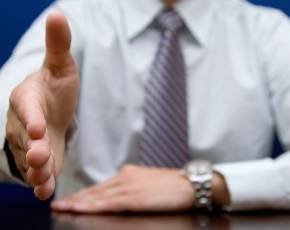 Kazerounian takes up the managing director role adding to a CV that includes spells at Compusys and Stone Computers and most recently a four year stint as managing director of holding company Ziboo and will work with Garry Stevens, who moves into a role as Group CEO of the Centerprise International Group.
One of the challenges that the new managing director will face is to run the core IT business and take advantage of the firm's wider portfolio, which includes the OnBuy system that it gained from an investment in OnCommerce, which is an online market place aimed at competing with Amazon and eBay from next month.
"It is great to be back in the IT market again, working with the excellent team at Centerprise. I'm very much looking forward to working with them to continue building on their great work," said Kazerounian.
Stevens had been driving the recent investments and his newly created Group CEO role will see him working closely with the firm's chairman Rafi Razzak.