BI spend slows in 2012, says Gartner
Tough conditions and confusion around new technology terms has led to slower growth in the Business Intelligence (BI) and Performance Management worldwide software market
According to Gartner, in line with its forecast, tough conditions and confusion around new technology terms has led to slower growth in the Business Intelligence (BI) and Performance Management world wide software market over 2012.
The total revenue for worldwide BI, Corporate Performance Management (CPM) and Analytic Applications/Performance Management software totaled $13.1bn (£8.4bn), up just 6.8% , from the $12.3bn total for 2011..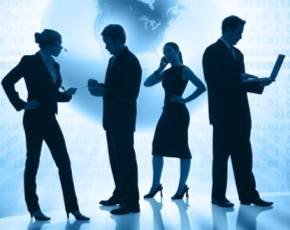 Principal research analyst Dan Sommer explained, "After a few historic banner years of spend in the BI software market, which culminated in more than 17% growth in 2011, growth was more subdued in 2012, at 7%."
Gartner identified five key market dynamics that affected the spend in 2012
Challening macroeconomics in Europe and Latin America.
Term confusion around "analytics" "big data" and "BI"
BI spending moving outside of IT causing the semantic layer to go into maintenance mode
Data discovery becoming a mainstream architecture
SaaS, while still emerging, being preferred option for granular analytics
The analysts say the first two had a negative impact and the last two were drivers of market growth while the movement of spend had a neutral effect.
"On the positive side, data discovery became a mainstream architecture in 2012 and the vendors built on this paradigm gained market share, while most semantically layered BI platforms grew in the single digits, at best," said Sommer.
Sommer went on to say that cloud-based buying is also starting to make an imprint on the radar, showing substantial growth, although cloud still accounts for a smaller portion of the BI market compared with other application markets."
All five top BI software vendors retained their top five status, accounting for 70% of the total BI software market revenue, but IBM and SAS exchanged places to move IBM into third position and SAS into fourth as IBM grew 9.9% in 2012, with revenue of $1.6bn.
Although in fifth place Microsoft enjoyed the highest growth in 2012, with revenue rising by 12.2% compared with 2011, to $1.2bn.
SAP once again had significantly higher revenue than any other vendor at $2.9 bn with 22.1% of the market, although up by only 0.6%. Second-place Oracle's revenue grew by 2.0% to reach $1.9bn.