Lacoon last piece of Cloud Distribution mobility stack
Expansive VAD to offer zero-day malware protection for mobile devices as part of its Enterprise Mobility stack
Security and networking VAD Cloud Distribution has added Lacoon Security solutions to its line-up, filling the final spot on its enterprise mobility bench, which now offers a collection of complementary technologies designed to help resellers hook themselves into mobile opportunities.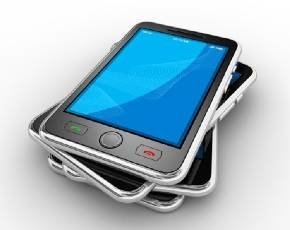 Nearly six months after appointing sector veteran Adam Davison and embarking on an ambitious plan to massively widen the number of vendors it works with, Cloud Distribution says it has now successfully productised its services offerings around four main product 'stacks.' These are LAN and wireless; WAN; enterprise mobility, and enterprise security.
The enterprise mobility stack now contains five vendors offering various solutions, including advanced NAC and compliance reporting from Enterasys; mobile device management solutions from Maas360; next-gen wireless connectivity from Meraki; data loss prevention and mobile risk management solutions from Watchful, and now advanced zero day malware detection capabilities from Lacoon.
"What's great about this is that everything is available through the cloud," explained Davison, "and each of these vendors have worked together with us to ensure interoperability. I think that makes it much easier for a reseller to get up and running as a managed service provider."
Lacoon's products will help partners mitigate concerns around BYOD, which Gartner predicts is fast heading towards ubiquity, with a growing number of CIOs claiming they plan to stop providing any form of device to their users altogether.
Read more on Threat Management Solutions and Services