IBM's SoftLayer buy should increase reseller cloud options
IBM's move to buy cloud infrastructure specialist SoftLayer should provide resellers with more options to pitch to SME customers
IBM's decision to splash billions for cloud infrastructure specialist SoftLayer is being seen as a way for Big Blue to arm its channel with more options for resellers to pitch to SME customers.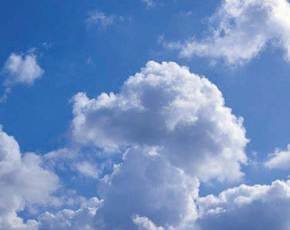 The acquisition of SoftLayer last night with analysts expecting it to close for around the $2bn mark, although the terms of the deal were undisclosed, giving IBM access to one of the largest cloud computing infrastructure players.
SoftLayer's target audience includes the channel SME heartland and the vendor has an indirect model with resellers selling its infrastructure as a service to customers.
Erich Clementi, Senior Vice President, IBM Global Technology Services, said that customers were looking for reliable cloud infrastructure to support private, public and hybrid moves to a hosted environment.
"As businesses add public cloud capabilities to their on-premise IT systems, they need enterprise-grade reliability, security and management. To address this opportunity, IBM has built a portfolio of high-value private, public and hybrid cloud offerings, as well as software-as-a-service business solutions," he said.
"With SoftLayer, IBM will accelerate the build-out of our public cloud infrastructure to give clients the broadest choice of cloud offerings to drive business innovation," he added.
From a channel perspective the expectation is that Big Blue's dealer base will now be armed with infrastructure tools that will appeal to smaller customers.
"Why does IBM want these guys? Well, they do fill a gap in the IBM portfolio — IBM has historically not served an SMB market directly in general," wrote Lydia Leong, research vice president in the Technology and Service Providers group at Gartner in a blog post.
"SoftLayer is the largest provider of dedicated hosting on the planet, although it does also have cloud IaaS offerings; it sells direct, but also has a huge reseller channel, and they're often the underlying provider to many mass-market shared hosting providers," she added.