Reddin latest addition to growing channelfusion team
Former Avnet man Grant Reddin heads to storage start-up to add partner, vendor management nous
Newly-formed storage, network infrastructure and cloud VAD channelfusion has picked former F5 Networks channel account manager and ex-Avnet business unit director Grant Reddin to join its expanding team.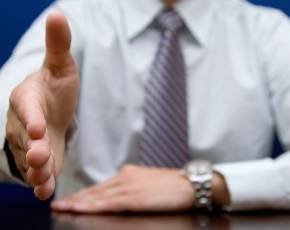 Launched earlier this month by Avnet solutions strategy boss Bruce Hockin, the new distie is focused first and foremost on high-end, high-performance storage kit, and has its sights set on becoming a disruptive force in the storage channel.
Reddin, who prior to his stint at Avnet spent several years in channel roles at Juniper Networks and Symantec, adds over 15 years' worth of partner management experience to the channelfusion team.
"Grant's channel relationship skills and knowledge will be invaluable, helping our partners to build revenues from vertical markets and end-user communities that need solutions which better meet their application and data management needs," said Hockin.
Reddin added that he had not made the move back into distribution lightly, saying: "Many distributors do exactly that – distribute. Channelfusion has launched with an ethos of supporting partners across their business, from defining strategies, driving enablement and creating new revenue streams.
"For distribution this is often a challenge, but I believe it's where we need to focus – particularly with emerging storage technologies now causing a big stir in the market," he added.