CMS gets Euro rights to Connected Data's 'Transporter'
CMS Distribution has acquired exclusive European distribution rights to cloud storage technology from US company Connected Data
CMS Distribution has acquired exclusive European distribution rights to cloud storage technology from US company Connected Data.
The technology, called Transporter, is a cross between a NAS box and when linked to other Transporter boxes, a private cloud. It provides sharing, remote access and the offsite back-up advantages of the cloud, without privacy concerns or monthly fees.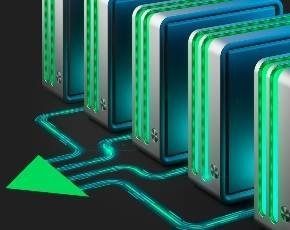 It was launched in the US earlier this year and is slated to launch across Europe next month. The version distributed by CMS features a number of second-generation improvements.
The arrival of Transporter could provide a boost for resellers who are losing customers and revenue to the cloud. Incorporating a 2.5-inch SATA drive, up to 2TB in capacity, Transporter is aimed at SMBs and consumers.
A key difference between Transporter and the traditional cloud is that data is stored locally on the Transporter device. When folders and files are shared with colleagues or friends, the file changes are replicated to their Transporters using a peer-to-peer model over encrypted links. Transporter is expected to sell for between £180 and £325 depending on its capacity and features
Tony Craythorne, newly-appointed vice president of channel sales and marketing at Connected Data, said: "The evolution of storage technology comes from the need for private access and secure control when it comes to sharing personal and private data – regardless of whether you are a consumer or a business."
By choosing CMS Distribution as its European partner Connected Data is banking on its distribution experience to push the Transporter message into the channel with education and awareness drives. One reason Connected Data chose CMS Distribution was its exclusive business and consumer focus on data-sharing and storage technologies.
Connected Data was founded in 2011 by Geoff Barrall. Barall has a track record in developing storage technologies and was previously behind BlueArc and Drobo. BlueArc was sold to Hitachi Data Systems in 2011.
Read more on Network Attached Storage (NAS) Solutions and Services