NetApp swings the axe on 900 staff
NetApp has revealed it plans to cut 900 staff from its worldwide roster as it restructures following a mixed fiscal year
NetApp is taking the axe to its workforce to trim costs with 900 jobs in the firing line as the storage specialist reported a patchy fourth quarter with revenues and income down year-on-year.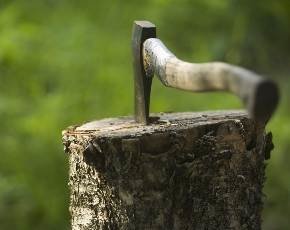 The decision to cut 900 jobs from the worldwide workforce will cost the firm around $60m, a figure that includes some other restructuring charges, and comes after revenues for the fiscal year came in flat at $6.332bn and net income dropped to $505m from $605m a year before.
For the vendor's fourth quarter, ended 26 April, product revenues were down by 2% on last year leaving the growth to come from the software entitlements and maintenance and services side of the business.
Tom Georgens, president and CEO of NetApp, said that the firm was seeing some benefits from the market shift towards private cloud and it was already providing the storage infrastructure to support customers.
He also pointed out that the demand for flash storage continued to rise and the fourth quarter saw the strongest sales so far of its cache and pool products: "Since the introduction of our flash program, NetApp has shipped 44 petabytes of flash and accelerated over 4 exabytes of hard disk."
The channel also continues to deliver for the vendor with Georgens highlighting the performance of resellers and distributors in the fourth quarter and added that it was continuing to add partners.
"Our indirect and OEM business represented 81% of Q4 revenue, up 6% sequentially. Together, Arrow and Avnet grew 19% from Q3, contributing a record 37% of total revenue," he said.
Read more on Network Attached Storage (NAS) Solutions and Services