Channel suppliers line up for G-Cloud III
The latest phase of the government's G-Cloud project once again includes a good number of channel stalwarts
A number of channel outfits including MSPs Advanced 365, Imerja, Phoenix IT Group, and infrastructure-as-a-service (IaaS) provider Databarracks have been named to the latest phase III of the government's G-Cloud framework.
The newest iteration of the framework has been designed to further promote the adoption of cloud computing within the public sector, and ties in with the recent launch of Cloud First, a mandate that makes it compulsory for central government ICT procurement departments to fully evaluate cloud solutions before considering going on-premise.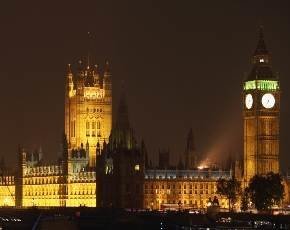 For ACS 365, which forms part of the Advanced Computer Software Group, the framework will allow it to further extend its cloud offerings into the public sector, according to MD Neil Cross.
"[It] enables them to procure IT services without a lengthy tendering process, which will importantly allow them to become more efficient," he added.
Databarracks managing director Peter Groucutt said the latest phase of the project made it far easier for suppliers to provide cloud services and help the public sector cut through more of the red tape that had previously restricted cloud take-up.
Already listed on the IaaS, SaaS and specialist cloud services lots, Databarracks has now added disaster-recovery-as-a-service to its G-Cloud delivery capabilities.
Imerja, which already works with a number of public sector organisations including Liverpool Women's and Alder Hey NHS Trusts and Essex County Council, bagged positions on two separate lots, IaaS and specialist cloud services.
Imerja managing director Ian Jackson commented: "To have won a place on this highly sought-after national framework is a great achievement. We're acutely aware of the issues that public sector organisations face and this success clearly demonstrates our expertise in the field."
Phoenix executive chairman Peter Bertram added: "Phoenix has always been supportive of GPS frameworks and the advantages and benefits that our customers and potential customers can realise.
"Increasingly, more and more public sector organisations are exploring and exploiting the benefit of cloud via the G-Cloud framework which gives them the opportunity to select from suppliers who are certified to the highest standard, with clear pricing and service deliverables," he concluded.
Meanwhile both Oracle and Salesforce.com have revealed they are to open UK-based datacentres specifically dedicated to serving the G-Cloud market.
Earlier this month the G-Cloud programme celebrated a major milestone, hitting 1,000 invoiced purchases through the CloudStore and generating sales of £18.2m in the 12 months to the end of March 2013.
Groucutt at Databarracks commented: "Early progress was slow but we really see momentum growing in the sales figures released each month. This definitely corresponds with the message we are receiving from larger organisations."
In response to feedback from suppliers, the government launched a brand new CloudStore, with spokeswoman Denise McDonagh promising "much wider choice and a more level playing field for SMEs".
---
Image credit: David McCardle