Azlan shows off cloud services portfolio, billing, white label options
Azlan has launched its cloud services portfolio and signed up to distribute white-label IaaS solutions from AirVM
Azlan has launched its first cloud services portfolio, TD Cloud Services, and a new partner aggregation and cloud billing platform, StreamOne, as it targets more channel business in the cloud.
The initial offering brings together infrastructure-as-a-service (IaaS) from Rackspace; hosted MS Office 365 from LuxCloud; cloud backup from EMC's Mozy; and hosted video services from Videxio.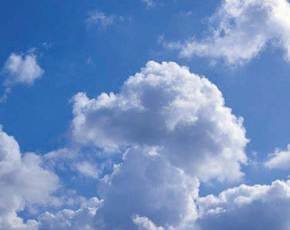 It also includes a new signing for Azlan's SDG unit in the shape of white-label IaaS delivery platform vendor, AirVM.
Other services are to be added to the SME-centric plan in the coming months, the distie said.
The StreamOne billing service will allow partners to manage all monthly charges and subscriptions, tracking customer activity across every month and collating it into one bill at the end of the period.
Azlan said this would allow partners to offer a more complete cloud services proposition to their customers with minimal investment, and according to European cloud services director Joel Chimoindes, its availability was a pre-requisite for the launch of the wider portfolio.
"Without StreamOne, resellers would have to develop their own way of monitoring the usage of every single service by every single customer," he said.
"[This] makes it much easier to enter the market, to build quotations, monitor usage and subscriptions and crucially, provide a single bill, based on that customer's consumption of cloud services at the end of the month."
Azlan will also be offering a number of professional services, including network assessment and migration services as well as cloud provider IaaS, available as a white-label offering.
It is to this part of the puzzle that the signing of AirVM – in a sole distribution agreement – speaks.
Azlan-SDG hopes this will provide resellers with a low-cost entry-point into hosted services, with a partner-specific front-end brand and more than 60 services available, such as virtual servers, desktops and applications.
Azlan-SDG EMEA director of cloud solutions and services, Daniel Cartter, said: "Cloud provider IaaS makes it easy and cost-efficient for resellers to enter the cloud services market.
"It enables them to offer bespoke cloud services that are most appropriate for their customers, under their own name, brand and styles with minimal investment and develop a completely new dimension to their own value proposition."
---
Image credit: Digital Vision
Read more on Infrastructure-as-a-Service (IaaS)