Strong performance at Logicalis boosts Datatec
A decent performance by Logicalis helped Datatec increase revenues although weak conditions hit Westcon in the second half of the Group's fiscal year
A strong performance by Logicalis helped Datatec revenues rise year-on-year although life at Westcon was difficult in the second half of the year as a result of weak market conditions.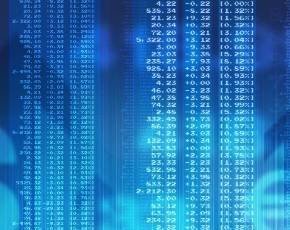 The Group reported its results for the financial year ended 28 February with a 4% increase in revenues to $5.25bn but a drop in EBITDA from $190.2m a year earlier to $185.5m, with the finger being pointed at Westcon to explain that reverse.
Operating profits at Logicalis increased for the fiscal year by 28% and Datatec could also point to signs of improvement in the US market as factors that should carry on into its trading period for 2013/14.
"Last year presented contrasting trading periods and differing divisional achievement. In the first half we performed well in most operations around the world and met our financial expectations," said Jens Montanana, chief executive of Datatec.
"However, in the second half, Westcon experienced a slowdown in revenues, particularly in Europe and North America. Logicalis, by contrast, continued to perform strongly throughout the year especially in the UK and USA," he added..
"Our increase in capital distribution, despite the weaker second half and challenging trading environment, is a clear demonstration of our confidence in the sustainability of our long term growth strategy. In the current financial year, we anticipate another robust performance for Logicalis while Westcon will continue to consolidate and focus on improving operational leverage," Montanana concluded.