MicroScope's top stories, week ending 10 May 2013
Our regular look back at the most important ICT channel stories from the past seven days, as selected by MicroScope readers
The wraps have been taken off a fresh name in storage distribution with channelfusion being launched, with a focus on the high-end market, along with network infrastructure and cloud services.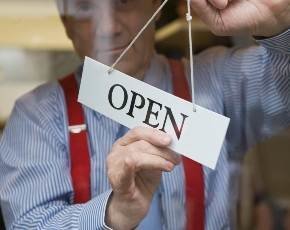 The firm is headed by former head of solutions strategy at Avnet Technology Solutions Bruce Hockin and the firm has already signed up distribution deals with Emulex, Cleversafe, Nimbus and Mellanox.
Hockin, the founder and director at channelfusion, said that there was a need for the enterprise market to get technology that was targeted specifically for their needs: "Enterprises are hitting a performance wall with more traditional storage technology, and as such the market is undergoing a sea-change, giving channel partners the ideal opportunity to create growth from disruptive storage solutions."
"The timing is perfect for a distributor to focus solely on leading-edge, high performance enterprise storage technology," he added that it was looking to work with resellers that wanted to work with advanced solutions, giving flash and object storage as a couple of examples.
Michael Wolf, global channel sales development at Cleversafe, said that it was looking for support moving cloud builders into using the next generation of storage technology and it would use channelfusion to be a central part of its UK channel efforts.
Civica has been sold by 3i for £390m to Omers private equity with the public sector channel player being given an indication that it will be given the funds to make acquisitions.
The new owners say they will back 3i's management in building on growth opportunities
The sale has been expected for a while as reports emerged in March that a disposal was likely given the plans by 3i to drive its £1.2bn debt to under £1bn by June. The investment house picked up the public sector specialist for £237m back in 2008.
The private equity investment arm of the Omers pension plan now takes control with a pledge to back the existing management, "in building on growth opportunities, and to combine this with selective acquisitions to further enhance the product and service capabilities of the company".
"We are very please to be working with the management at Civica to support the company's next phase of development," said Mark Redman, senior managing director and country head of Europe at Omers Private Equity.
EMC chucks out Velocity partner programme
After a decade of building its Velocity Partner Programme, EMC is laying it to rest and will launch a consolidated partner program next January called EMC Business Partner Programme, creating a single EMC branding for its global partner channel.
Speaking at the EMC Global Partner Summit in Las Vegas, in advance of EMC World this week, Gregg Ambulos, senior vice president of global channel sales at EMC, talked about a simplified and more cohesive EMC channel programme that will also feature a new partner portal - to replace the existing Powerlink portal over the next 12 months - as well as the introduction of new mobile apps.
With approximately 60% of revenue coming from EMC's partner channel, the vendor may be smart to retool its channel strategy and EMC Velocity program to make it easier for the partners to want to do business with EMC.
Oracle's channel management have been speaking of the firm's desire to create and promote "symbiotic" alliances among its channel partners, and reach out to smaller boutique services houses that may not have considered selling its technology before.
Speaking to MicroScope Dave Tweddle, Oracle UK head of alliance and channel detailed some of the steps the firm has been taking around the various segments of its still growing technology stack, including refinements to its server lines, development of more app-based software, moves around BI and big data and, of course, the cloud.
Hampshire-based datacentre operator Redstation will soon be the first in the UK to offer its customers data speeds of up to 100Gbps via a new high capacity network from Virgin Media Business.
The high capacity wavelength service will be rolled out at Redstation's two datacentres in Gosport over the next six months, extending the company's core network and differentiating itself from the competition as the first company to sign up for the service.
Microsoft has indicated that it is preparing to do a u-turn over Windows 8 with some of the functionality it took out being reintroduced as part of a major update it is planning to launch later this year.
ComputerLinks has extended the options it can offer resellers looking to improve security options for customers allowing staff to bring their own devices to work after signing MobileIron.
In the second of a three-part series from O2 Wholesale, Adrian Barnard from reseller Modern Communications explores how the channel can establish and maintain satisfaction among customers.
Established vendors face a battle to keep staff and attract the next wave of IT graduates as an increasing number of workers look to start-ups to provide them with job satisfaction.
Value-added distie Zycko is to offer support services on Riverbed's network and application management tool Cascade as part of the vendor's Riverbed Authorised Support Partner (RASP).
Expansive LDD Group has acquired Bradford-based neighbour Compubyte for a six figure sum, expanding the portfolio of services it is able to offer in the education market.