Two vendor signings expand Hammer portfolio
Quanta and Promise Technology join storage VAD's line-up, bringing new OEM and vertical options to the channel
Storage distributor Hammer has added two new vendors to its bench in the shape of datacentre kit ODM Quanta, and high-performance storage specialist Promise Technology.
Both deals encompass pan-European rights, with Quanta lending more bespoke options to Hammer customers, and Promise's technology adding more vertically-focused possibilities.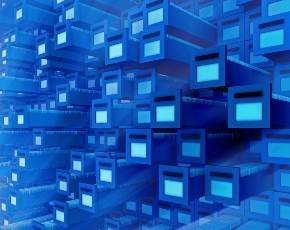 Quanta, which traditionally creates specific servers for hyperscale customers, including Facebook, tailored to the end-user's specific needs, and as part of the tie-up, Hammer will also be providing completely bespoke whitebox Quanta servers and storage to its reseller customers through an OEM arrangement.
Hammer said this would enhance its ability to target partners in the datacentre and cloud computing space, with a particular emphasis on big data workloads, business critical apps, server virtualisation and hosted VDI.
"[Our] historical expertise in the whitebox server space has been instrumental in enabling us to expand our abilities in this market," said Hammer's GM of business management, Gerard Marlow.
"Our agreement with Quanta and the complementing synergy means that Hammer is establishing itself as a main player in the datacentre and cloud computing space more than ever before," he said.
Quanta QCT GM and VP Mike Yang added: "Hammer provides tailored solutions across many verticals, with an extensive on-site services and support network. These capabilities are important to Quanta's cloud datacentre customers, who demand that our hardware be delivered with a complete set of consulting and support services before, during and after the sale."
Promise Technology, meanwhile, will expand Hammer's ability to target media and entertainment projects, especially those based on Apple technology, and IT and video surveillance environments.
"Promise specialises in developing dynamic storage solutions for vertical markets, and Hammer's dedication to storage and value-add approach fits perfectly with our aim to further conquer the vertical markets in Europe," proclaimed Promise EMEA MD John van den Elzen.
Marlow added: "[Promise's] focus on redefining storage possibilities reflects Hammer's ethos of addressing changing business needs unfulfilled by traditional storage offerings."