CIF cements expansion with new senior appointments
Cloud body appoints Richard Sykes and Alex Hilton as Andy Burton steps back from day-to-day management
The Cloud Industry Forum (CIF) has announced the appointment of Richard Sykes as its new non-executive chairman and Alex Hilton as its new CEO.
CIF founder Andy Burton will hand the reins to Alex and Richard to focus his efforts on developing organisational research and lobbying activity.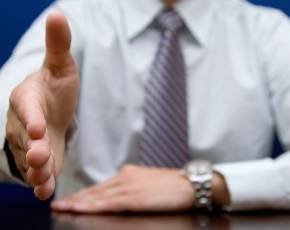 Burton commented: "It has been a tremendous honour to have founded and overseen the development of CIF as chairman since its formation in 2009. But the time is now right to expand the day-to-day operational management of the organisation to ensure that we are able to address the increasing scope of activities that we now embrace in order to better serve our members interests."
Sykes has held senior executive roles in a major global multinationals and several non-executive chairmanships in smaller ventures. He served on the board of Intellect for three years and has expertise in ICT services and business process management.
"I am delighted to take on this new role at a time of heightened awareness and interest in the cloud computing model," commented Sykes. "Over the past few years the Cloud Industry Forum has been at the forefront of agenda setting in the industry and has led the charge for recognised standards within cloud provisioning."
Alex Hilton is well known in the IT industry with over 25 years' experience with 12 years at Microsoft in anti-piracy and software asset management. For the last two years he has been MD at cloud IaaS provider Rise and is the chief exec of the Federation Against Software Theft (FAST), the sister organisation of CIF.
"The time is right for CIF to evolve and these organisational changes reflect the need to bring added depth and breadth to the day-to-day management of the organization," said Hilton.
"This is a hugely important and positive step for CIF which will enable both it and its supporting Special Interest Groups, to drive forward the cloud agenda."
"These new appointments do in many respects demonstrate that CIF has become a mainstream establishment and a trusted voice for the cloud industry, and the management team needs to continue to drive our agenda forward," added Burton.
"I will stay closely involved with the future growth and strategy of CIF but would like to take this opportunity to formally welcome Alex and Richard into their new roles as they drive the organisation's agenda."