Avnet TS, purechannelapps reflect on social success
As the first anniversary of its socialondemand initiative nears, Avnet says it has generated substantial social media traffic for its partners
Avnet Technology Solutions has been reaping the benefits of a dedicated social media marketing platform, which it says has boosted the business performance of a number of UK partners.
The distie launched its socialondemand marketing initiative this time last year, and has signed up seven of its vendors and over 150 resellers during that time.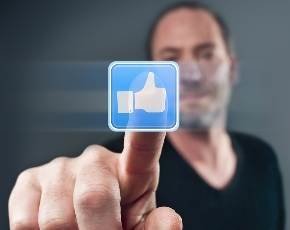 According to Avnet's own statistics, the scheme generated over 350 media posts in the past nine months, with click-through rates of up to 50% – normally click-throughs are substantially lower – and over 86,000 downloads and retweets.
The service – which was originally introduced with Microsoft – was constructed by channel marketing outfit purechannelapps and is designed to syndicate and disseminate targeted social content from Avnet vendors to the social feeds of its resellers.
Avnet is able to input, categorise and target various pieces of content and control and track what, when and where it is published.
The idea is to simplify the process of getting vendor marketing messages out to both the channel and customer buyers.
More on social
Avoiding pitfalls in social media compliance, security
Linda Patterson, ATS UK marketing director, said the scheme bought into the idea of resellers positioning themselves as trusted advisors.
"This constant flow of information helps position Avnet business partners as trusted advisors at a technical, practical and social level," she said.
"Business partners often have stretched resources particularly in terms of their use of social media, and yet they appreciate its value," explained Patterson. "This was a way to maximise connections and directly influence the end-user buying process, and drive incremental business."
Phoenix Software director Samantha Mudd added: "Since signing up for socialondemand our social media activity has been augmented … and the pressure of creating and writing posts is far less stressful."
Read more on Business Intelligence Tools and Services