Imago swoops on rival Touchline
Distributor acquisition creates new force in European video-conferencing market
Video solutions distie Imago has acquired rival Touchline Video for an undisclosed sum, widening its own expertise in its core market.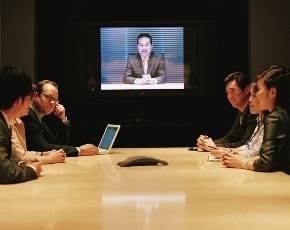 Touchline vendors include video-conferencing equipment vendor Easymeeting, medical AV specialist Life Stream, video peripherals firm Wolfvision and Chinese comms and video giant ZTE.
It also holds a Radvision contract in common with Imago, which specialises mainly in Polycom.
Previously known as Review Video, Touchline has built up a substantial customer and knowledge base over the course of the past 20 years.
Its core sales and marketing team is to be incorporated into Imago, working out of its own HQ in Berkshire.
Imago MD Ian Vickerage said Touchline boasted substantial credibility in the video sector "based on its expertise working with first-class video communications vendors, and its strong reseller channel".
"The integration of Touchline's team into the Imago operation will bring additional knowledge, contacts and sales experience and will help to further enhance our business offering," he added.
---
Image credit: Ryan McVay
Read more on Audio Visual (AV) Solutions