Promethean revenues drop as market remains challenging
Education market specialist Promethean World has reported a drop in first quarter revenues as the market continues to be challenging.
Promethean World is sticking to its yearly outlook but keeping its eyes on what happens in the next few months as the key buying season in the education market kicks in on both sides of the Atlantic.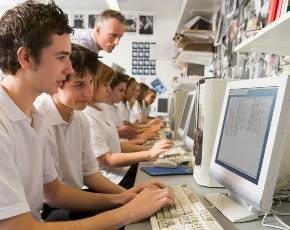 The interactive whiteboard specialist has provided an update the indicates that the financial impact from developing a software strategy will not be felt until next year and the current market conditions remain challenging.
First quarter revenues were down by 22.5% to £27.8m and operating costs were down, following action taken by the firm to take internal measures to improve its balance sheet.
Interactive display system revenues for the quarter were £25.7m, down by 17.7% compared to the same period last year. £31.3m for the first quarter in 2012. In volume terms, Promethean sold around 22,000 units versus 29,000 in Q1 2012, which was a 23.9% reduction.
"We are benefitting from the actions taken to reduce our operating cost base, designed to ensure Promethean can be EBITDA profitable and cash positive in the current market environment," stated the firm.
"The key buying season from June to September, particularly in the US, will better inform our potential performance for the year. We will continue to manage our business prudently," it added.