ComputerLinks bolsters BYOD options with MobileIron
ComputerLinks has increased the mobile security options it can offer after signing up MobileIron
ComputerLinks has extended the options it can offer resellers looking to improve security options for customers allowing staff to bring their own devices to work after signing MobileIron.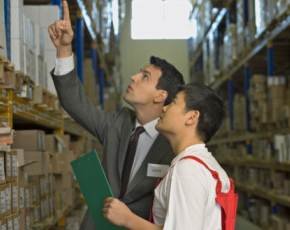 With the market having commoditised at the mobile device management (MDM) level the focus is now moving onto securing the apps that users install on their devices and Dominic Wordsworth, product group manager at ComputerLinks, said that it had looked for a vendor that was positioned to get ahead of the mass market.
"Commodisation will take longer to happen on the application side as it is a longer task for a vendor to achieve," he added "MobileIron is capable of innovating beyond this phase."
Wordsworth said that there was strong demand around BYOD but already a decent proportion of the customer base had acknowledged that the real security issue had mopved beyond the device to the apps and a lot of the standard MDM offerings were not able to offer that level of protection.
Alistair Mutch, UK and Ireland director of MobileIron, said that it had signed up ComputerLinks in both the UK and Germany and the distributor had a strong reputation in providing value and would enable it to build its business in those markets.
Read more on Threat Management Solutions and Services