Hockin launches storage distributor channelfusion
Bruce Hockin has launched a high-end focused storage distributor channelfusion
The wraps have been taken off a fresh name in storage distribution with channelfusion being launched, with a focus on the high-end market, along with network infrastructure and cloud services.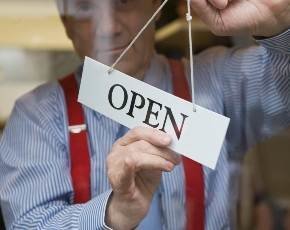 The firm is headed by former head of solutions strategy at Avnet Technology Solutions Bruce Hockin and the firm has already signed up distribution deals with Emulex, Cleversafe, Nimbus and Mellanox.
Hockin, the founder and director at channelfusion, said that there was a need for the enterprise market to get technology that was targeted specifically for their needs: "Enterprises are hitting a performance wall with more traditional storage technology, and as such the market is undergoing a sea-change, giving channel partners the ideal opportunity to create growth from disruptive storage solutions."
"The timing is perfect for a distributor to focus solely on leading-edge, high performance enterprise storage technology," he added that it was looking to work with resellers that wanted to work with advanced solutions, giving flash and object storage as a couple of examples.
Michael Wolf, global channel sales development at Cleversafe, said that it was looking for support moving cloud builders into using the next generation of storage technology and it would use channelfusion to be a central part of its UK channel efforts.
Hockin added that it was looking to help resellers take advantage of growth areas in the market and it was keen to work with vertical market specialists that could gain margins pitching high-end storage.
"There are certain markets that value high performance technology, as it gives them a strategic edge. We focus with partners and specifically drive engagement around those markets, such as Media and Entertainment, Gambling and Gaming, Finance and Service Providers," he said.
Read more on Data Protection and Data Backup Services