MicroScope's top stories, week ending 3 May 2013
Our regular look back at the most important channel news stories from the past seven days, as chosen by MicroScope readers
Talks between Lenovo and IBM over the purchase of Big Blue's x86 server business have apparently broken down due to a split in opinion over the unit's value.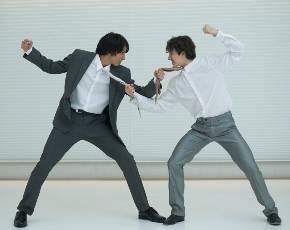 An unnamed source said that the two parties had been unable to come to an agreement over the price, with Lenovo not willing to go above $2.5bn, while earlier reports had said that IBM wanted north of $6bn for the business, which generates a major chunk of IBM's sales.
Lenovo previously badge engineered IBM server hardware between 2008 and 2011, but the Chinese firm called time on the arrangement after the market failed to take the bait.
According to IDC, it sold just 2,000 servers across the whole of EMEA in the third quarter of 2010, and this was up by exactly 60 units compared to the same period in 2009.
Lenovo, which has met with great success in the worldwide PC industry since buying IBM's PC business, had been seen as a natural contender to buy the low-end server business.
The majority of resellers are selling cloud applications and services and are witnessing strong growth in demand from customers but there has been some resistance to making major changes to the business model to support those moves.
75% worry about potential conflict over direct cloud sales
The findings of a MicroScope cloud survey revealed that although most resellers are selling cloud services, with just shy of half already engaged with customers, there are plenty, just shy of half those that responded, that are happy to stick with a break-fix model.
The caution about making a serious move to supporting managed services is perhaps because 40% of the channel still don't feel that the demand from customers is growing quickly enough.
The other main finding from the Cloud survey was that 75% of resellers were worried that vendors would come into conflict with their partners over the temptation to deliver services directly to users.
Despite delivering a worldwide sales increase of 19% for the first quarter Ingram Micro saw its gross margins tumble as a result of the shift towards tablets and other mobile devices.
The distributor racked up $10.26bn in sales for the three months ended 30 March, compared to $8.64bn in the same period last year, with the acquisitions of Brightpoint and Aptec Holdings adding between $1.1bn and $75m respectively to turnover.
Gross profit of $585.3m was up from $467.6m a year before but gross margins came under pressure as a result of a shift towards tablets and a competitive selling environment in Europe and the US.
MSPs Intrinsic Technology and Logicalis have been handed the only two spots open on a new large-scale ICT framework in north-east Wales.
Run by Flintshire County Council in partnership with its neighbours in Denbighshire and Wrexham, the framework covers a range of negotiated value added networking services which Welsh public sector organisations can use to gain quick access to products and services from both firms, rather than go through a potentially lengthy OJEU procurement procedure.
CloudSense has acquired the financial and telecoms IT consultancy Impactive as it looks to expand its foothold into key verticals and continue to fuel the growth it has been able to establish on the back of rising interest from customers in hosted applications and services.
The cloud integrator and Salesforce platinum partner has already established a presence in the UK and on mainland Europe and Impactive will become a wholly owned subsidiary but remain a legal entity working under the CloudSense brand.
The journey from a traditional break-fix player to a fully fledged managed services supplier is one that is causing headaches for many resellers, even with much greater support from vendors starting to be made available.
Sage's construction and contracting software division Sage Construction is to rename itself Eque2 following completion of a successful MBO from its parent.
How productive are your staff? Nick Booth looks at some new technology that could help you find out.
Sage has shuffled its management pack moving channel manager Steve Atwell into a SMB market role as it looks to drive growth of its customer base in the UK.
The new operating strategy put in place at Computacenter has continued to bear fruit through the first three months of the year, with improvements at its UK business putting a shine on otherwise uninspiring interim results.
Wakefield-based employees at comms services firm KCOM have been spending time acting as mentors and taking part in a reading skills programme at Hunslet Moor Primary School in Beeston, Leeds.