Citrix aims to keep it simple with partner programme changes
Citrix has enhanced its partner programmes with the aim of making it clearer what rewards are on offer to resellers that invest in the vendor
Citrix has taken steps to make its partner programmes both simpler and more rewarding for partners making its compensation structure clearer and encouraging resellers to use deal registration.
The virtualisation specialist has made global changes to its partner programmes this evening enhancing the Solution Advisor scheme to encourage more networking specialists to register deals as well making the discounts available easier to follow.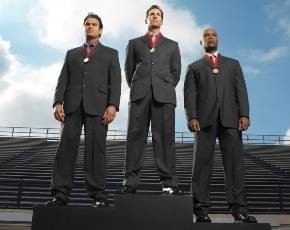 As a result, depending on the number of licenses sold, silver partners could get between 6 to 8%, gold partners 8 to 10% and platinum resellers from 10 to 12% which could be significantly higher when combined with other deal registration benefits for those with cloud networking skills.
Kevin Bland, director, channel and alliances Northern Europe at Citrix, said that it had made the changes to make it clear to existing and new resellers just what they had to do to get rewards from the vendor and those that made the investment with accreditations and growing new business would see the benefits.
"Our partners tell us what they want and they wanted clear definitions in terms of value," he added "If we are going to be meaningful to these partners then these are things we have to do."
He added that it had an established reputation for virtualisation but was quickly gaining ground in the networking and mobility market segments and it was looking to recruit new partners that could strengthen its representation in those areas.
At the same time as making changes to the advisor scheme Citrix is also rolling out a SaaS programme to tap into the number of firms that are using technology to underpin remote working.
Bland said that the changes were the start of a journey that would take around 18 months with more enhancements to reseller programmes in the pipeline that would emerge over the course of the rest of the next year and a half.