Sage construction biz becomes Eque2 following MBO
Buyout means construction vertical specialist can bring more resources to bear on its focused customers
Sage's construction and contracting software division Sage Construction is to rename itself Eque2 following completion of a successful MBO from its parent.
The firm has sat within Sage's midmarket business for the past five years, following the 2008 acquisition of Tekton Group, and targets construction firms with a wide-ranging product suite including Sage ERP EVision, Sage ERP Intuita, Sage Estimating, Sage Housebuilding, Sage 50 Construction and Sage 200 Construction.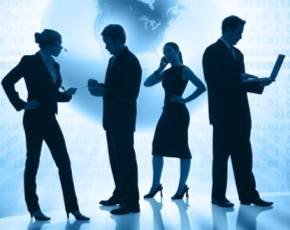 Wes Simmons, formerly general manager of the unit and now CEO, said that the firm's vertical specialisation had meant it was sometimes at odds with Sage's more generic outlook.
"This MBO therefore represents a fantastic opportunity for us to offer even more focus to the industry," he explained.
"We have secured both continuity of management and investment in product development [and] with the support of our investors along with the continued support of Sage and Microsoft as strategic partners, the MBO allows us to further invest in developing our portfolio of products and support service, with a continuation in unrivalled service levels," he said
Eque2 will become a Sage Business Partner and will continue to benefit from R&D support from its former parent, according to Sage UK and Ireland CEO Brendan Flattery, who said the partnership was "consistent with Sage's focus on its core business of accounting, ERP, payroll and accountancy for entry through to midmarket businesses."
It also retains its existing status as a Microsoft Dynamics Gold Partner, and Microsoft's Dynamics UK partner lead Ian Corcoran also lent his support to the deal.
"This MBO is an excellent opportunity to further strengthen our relationship. Microsoft is dedicated to investing time and resource into Eque2, supporting its growth and allowing customers to receive world-class business solutions from professionals who understand how their business works," said Corcoran.
The buyout was led by Clearwater Corporate Finance with support from private equity house ISIS.
Read more on Enterprise Resource Management (ERP) Services