Leeds schoolkids teach KCOM a lesson
Primary school mentoring sessions inspire KCOM staff to develop their own skills
Wakefield-based employees at comms services firm KCOM have been spending time acting as mentors and taking part in a reading skills programme at Hunslet Moor Primary School in Beeston, Leeds.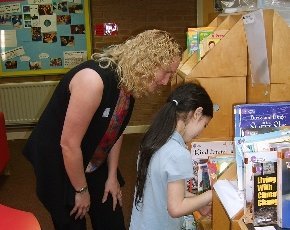 Volunteers on the readership programme spent a term offering one-to-one support to Year Four children by listening to them reading and asking questions about the books, while the mentors helped pupils with tasks such as goal and target setting, and helping them develop the skills they need to achieve them.
The one term programme has now been extended to a full year, and forms one part of an established technology partnership that already exists between KCOM and Hunslet Moor.
"These sessions have helped pupils build positive relationships with role models from across the community [and] we've seen the biggest impact on children's engagement, confidence and progress in their learning," said head-teacher Narinder Gill.
KCOM marketing staffer Claire Palmer and legal team member Kristel Graham, who took part in the reading and mentoring programmes respectively, said the scheme had helped them develop business-relevant skills themselves.
"The programme has given me the opportunity to learn new leadership skills and encouraged me to give help based on my own experience," said Palmer.