EVault launches cloud disaster recovery service in EMEA
Seagate-owned disaster recovery and backup specialist EVault has brought its Cloud Disaster Recovery (CDR) service across the Atlantic for the first time
Seagate-owned disaster recovery and backup specialist EVault has brought its new Cloud Disaster Recovery (CDR) service across the Atlantic for the first time.
Up and running in the US for some time now, the CDR service is designed to help businesses quickly recover their critical systems after a disaster and gain remote access to them in a secure, purpose-built cloud.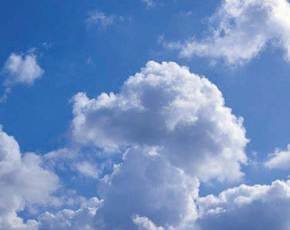 It claims that its Disaster-Recovery-as-a-Service proposition can deal with anything from full site outages caused by natural disasters to disruptions resulting from system failures or human error.
EVault is hunting for local MSP partners with customer bases in heavily-regulated industries, such as health care, financial and legal services, that cannot tolerate extended outages of critical systems.
Andy Brewerton, EVault western EMEA regional director, said he believed EVault had eked out a few lengths over its disaster recovery competitors by designing its service from the ground up, as opposed to trying to bolt cloud onto an existing offering.
"We find we pick up a lot of business where a managed service provider has tried to deliver a cloud solution with a market leader, found it painful, and then come to us," he said.
"In the past you had to be large and rich to have a dark datacentre to fail into, this can now happen as a cloud service with an elastic model, us or the channel partner owns the second datacentre and the customer's servers live on virtualised servers within that environment," he explained.
EVault partner DCG Group has been up and running with a service based on the new platform for just over a month now, served up through its own Tier 3 datacentres and backed by a 24-7-365 service desk.
Having already built up a substantial business in data security based around Symantec, DCG director Alan Back explained that he had been looking for a service that offered the ability to build his own services offering around it, and was drawn to EVault by a combination of both affordability and flexibility.
Customers have the same challenges around backup and recovery, but how they solve it is very different

Alan Back, DCG
"We find that customers have the same challenges around backup and recovery, but how they solve it is very different," said Back. "We have customers where we own all the assets and charge them on OPEX, some want us to provide a managed layer, some want a combination of those two things, some want it all on-premise. We now have the capability to do all that."
EVault chalked up a number of recent successes with CDR in the Eastern US, where a number of its customers in the New York area were badly affected by Superstorm Sandy last year, and the firm claims that this was a tipping point in terms of adoption of the service, with more customers beating a path to its door.
Although Sandy never directly affected the UK market, Back said high-profile disasters did play a part in raising customer awareness, but added that finding customers could be difficult due to the reactive nature of many disaster recovery sales, and a lack of willingness to own up to it.
"Customers appear when there's been some sort of wobble. We have one five-year backup customer who experienced a power outage, a minor flood and a small fire, someone thought 'we got lucky there' and revisited their disaster recovery plans," he said.