Fenton calls time on Insight role
The EMEA president of Insight Enterprises Stuart Fenton is to leave the firm at the end of the year as he seeks new opportunities elsewhere
Stuart Fenton is leaving Insight Enterprises after resigning from his position as president of the firm's EMEA operations ending an 11 year association with the company as he heads off to seek other opportunities.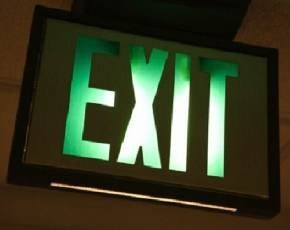 The search for a replacement for Fenton has started but he will stay at the firm until the end of the year and potentially until 31 March 2014 to help with the transition as his replacement is brought on board, but Insight stated that it aims to have a successor in place by the end of this year.
Fenton said that he had enjoyed working with some of the best people in the industry and would maintain his focus on the business until the time came to leave at the end of the year, "for the remainder of my time here I remain fully focused and committed to the continued success of the business".
Ken Lamneck, president and CEO of Insight, said that in his time at the company Fenton had mad a large impact and steered the EMEA business through some fairly choppy waters.
"Stuart joined the company in 2002 and over his tenure with Insight has guided our EMEA business through some tough macro economic conditions and led several strategic acquisitions and organic growth strategies that have taken our EMEA business from $382m in sales in 2002 to over $1.4bn in sales in 2012. We appreciate Stuart's leadership over the past ten years and look forward to working with him through the end of 2013," he said.
Picture credit: Jupiter Images