Apple profits dip for first time in a decade
Apple has reported a dip in profits for the first time in many years as it keeps the market waiting for new products until later in the autumn
Apple delivered its first drop in profits for a decade and indicated that it might not be in a position to launch any major products until the Autumn as the vendor continued to slip from its position of being a darling of Wall Street.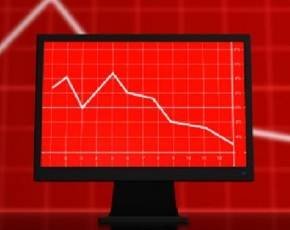 The vendor's shares had already dropped in the run up to the results over fears it was losing ground to rivals, mainly in the shape of Samsung, and didn't have any new products to shout about.
It has now delivered the first net profit decline for years at $9.5bn for its second fiscal quarter, compared to $11.6bn a year earlier. Revenue of $43.6bn was up on Q2 2012 which came in at $39.2bn. In terms of products 37.4m iPhones were sold, 19.5m iPads, which were both increases and sales of Macs stayed flat hovering around the 4m mark.
Apple CEO Tim Cook focused on the revenue rather than the profits and tried to calm those worried about the whereabouts of the next big thing to come out of the vendor's labs: "Our teams are hard at work on some amazing new hardware, software, and services and we are very excited about the products in our pipeline."
Despite the profit number investors will have been placated by the move by Apple to return $100bn to shareholders by the end of 2015, with plans to raise its dividend by 15%. The vendor also announced one of the largest share buyback schemes ever planned by a corporate with $60bn being ploughed into the effort.