Zycko to run Aptare EMEA distribution
Storage software specialist goes two tier in EMEA with self-styled "market maker" VAD
Storage management specialist Aptare has handed Zycko exclusive EMEA distribution rights to its software solutions.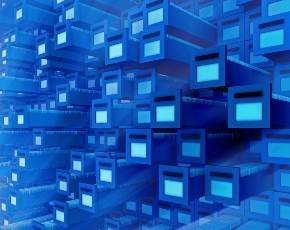 Aptare provides enterprise storage reporting, monitoring, and alerting software products that increase the efficiency of enterprise storage environments and reduce customer storage costs.
It already claims 700 customers and a growing channel worldwide, and now plans to lever Zycko's expertise around pre-sales and technical support, custom configuration, reseller training and proof of concept facilities.
Aptare EMEA regional sales manager Nigel Houghton commented: "We are extremely excited about teaming up with Zycko to deliver datacentre storage and backup reporting and analytics to technology resellers looking to provide a differentiated storage strategy to their clients.
"Being able to achieve more with existing storage infrastructures is a message that resonates with storage users looking to reduce the growth in storage and help keep budgets under control," he added.
Zycko group sales and marketing director David Galton-Fenzi said the addition strengthened the distributors hand in leading-edge storage and backup technology.
He added that Aptare's product has already been receiving expressions of interest from the channel based on its technical capabilities.