Context: UK tablet shipments grew fourfold in Q1
Evidence of critical decline in PC shipments continues to mount up, says Context
Context has identified a more than fourfold increase in tablet shipments through distribution in the UK market during the first quarter, as buyers continue to steer well clear of PCs.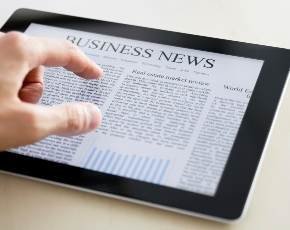 Data collated by Context's Western European distribution panel reveals that across the region tablets grew by 206% during the first three months of the year and by 444% in the UK, while PC sales slipped by 17% in Western Europe and 17.9% in the UK.
Context's latest figures serve to add more evidence of the PC market's potentially terminal decline to an already mounting pile.
In the past fortnight alone Intel bemoaned the poor state of the market as its PC client group revenue dropped 6.6% sequentially and 6% year-on-year to $8bn (£5.2bn), and fellow analysts IDC and Gartner said the first three months of 2013 were the worst they had ever seen.
According to Context, the prevailing winds in favour of tablets blew even harder during Q1, with a good number of new offerings coming to market in the competitively-priced 7-inch Android segment.
Indeed, Context revealed, Android systems now account for over half of tablet sales, compared to a third this time last year, and average selling prices are down by over €100 (£85) over the same period.
This, said Context co-founder Jeremy Davies, mean that consumers felt increasingly inclined to vote with their wallets and put off renewing home PC kit for the time being.