MicroScope's top stories, week ending 19 April 2013
Our regular look back at the most important channel news stories from the past seven days, as selected by MicroScope readers
Lord Sugar has hit out at Britain's claims culture and vowed to take on a personal crusade against "derisory claims" and "ambulance-chasing lawyers" after former Viglen employee and Apprentice winner Stella English lost her case of constructive dismissal against him.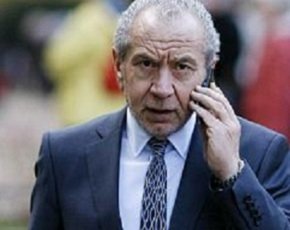 In his own statement released after the judgment, Sugar spoke of a "derisory attempt to smear my name and extract money from me".
"The allegations were without substance, and I believe this case was brought with one intention in mind – the presumption that I would not attend the tribunal, that I would not testify and that I would settle out of court, sending Ms English on her way with a tidy settlement," he said. "I'm afraid she underestimated me and her reputation is now in tatters."
However, the outspoken tycoon did not stop there, going on to brand the case an abuse of the tribunal system, and called for other businesses to learn from his example and be more proactive in fighting off "derisory claims".
"What has happened here is representative of a new wave of claim culture where some employees file spurious actions regardless of whose reputation it may smear in the process. I have spoken about this subject in the House of Lords and will continue to campaign to put an end to this practice, which has developed in recent years and is seemingly spiralling out of control. This has to be stopped," said Sugar.
Microsoft UK has named Clare Barclay to the post of general manager of SMS&P (Small, Medium Solutions and Partner Group) following the departure of Barry Ridgway, who is taking up a Sales, Marketing and Services VP role in Microsoft's Latin America division.
Previously well-known to partners as senior director of SMB at Microsoft UK, Barclay has spent close to 15 years inside the Microsoft machine, joining as a marketing manager in SMS&P in 1998 after a spell working in the channel.
She later progressed to roles within partner sales before making the move into more services and EMEA-focused positions.
"I am thrilled to be given the opportunity to lead the SMS&P business and work more closely with our partners and customers," Barclay said.
Cyber attacks against small businesses have risen threefold in the last year with the UK being a major target of those looking to steal financial and sensitive information.
SMEs are victims of 31% of attacks in the UK
The latest Symantec Threat Report confirms that the small business sector remains a growing target for criminals as well as underlining just how much of a target the UK is, being hit by 20% of all global attacks.
With attacks in general increasing year-on-year by 42% in 2012, with small firms victims of 31% of those attempts to steal intellectual property, the pressure to maintain defences against the latest threats remains a major challenge.
A year after his promotion to deputy managing director, Brother has elevated Phil Jones to the position of UK managing director.
Jones began a lengthy career at Brother in 1995, working initially as a fax machine salesman, working his way up to sales and marketing director before being handed the deputy UK MD position in March 2012, a role that saw him take responsibility for close to £100m of sales.
The reaction to the countdown to the end of support for Windows XP continues to stir the thoughts of analysts with Gartner the latest to provide advice to the many users that will still be using the OS next April when Microsoft switches off assistance.
Gartner forecasts that more than 15% of midsize firms and 10% of enterprises will still have XP running when support is turned off on 8 April 2014.
European CIOs from large organisations are planning to expand their datacentres by 2014, according to research on the European datacentre market, with demand for new datacentres highest among businesses in the UK.
More education is needed to translate the benefits of using Software Asset Management (SAM) to users with many still not aware of how the technology can help them save money and keep on the right side of the law.
The real villain of the Apprentice employment tribunal is not Stella English or Lord Sugar, it's the rotten reality TV format, argues Alex Scroxton.
Brother has emerged as the front runner for the document imaging business from Eastman Kodak making a $210m bid for the business as it looks to strengthen its position on that side of the market.
Data encryption specialist DESlock has linked up with Slovak security firm ESET to bring a more wide-reaching security solution to the market.
Fewer IT suppliers are creating jobs this year than last year, but the sector is ahead of the average across all sectors, according to research of 700 UK businesses.