IBM misses targets as software deals slip
Big Blue has missed its earnings and revenue targets for its first quarter blaming some software and mainframe deals that failed to get signed off
IBM has vowed to take action after missing both profit and revenue targets in its first quarter making it an uncomfortable anniversary of her first year in charge for CEO, chairman and president Ginni Rommety.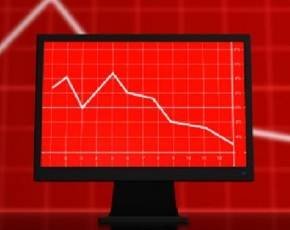 Her admission that the vendor "did not achieve all of our goals" in the first quarter ended 31 March was blamed on some large software and mainframe deals not getting signed off as expected. In response plans to restructure the workforce will now be brought forward as it looks to increase the pressure on under-performing parts of the business.
Revenues fell by 5% year-on-year to $23.4bn, missing the estimate of $24.7bn and net income dropped by 1% to $3bn. Software revenues were flat, services dipped by 4% and systems and technology turnover tumbled by 17%.
The ticks going in the right direction included the business analytics business increasing by 7%, Smarter Planet revenue up by 25% and cloud turnover increasing by 70% providing Rommety with some positives to highlight to investors.
"In the first quarter, we grew operating net income, earnings per share and expanded operating margins but we did not achieve all of our goals in the period. Despite a solid start and good client demand we did not close a number of software and mainframe transactions that have moved into the second quarter," she said.
"Looking ahead, in addition to closing those transactions, we expect to benefit from investments we are making in our growth initiatives and from the actions we are taking to improve under-performing parts of the business," she added.