O2 Wholesale plans deeper channel engagement after BSkyB consumer buy
B2B broadband provider is seeking tighter engagement with its channel following the sale of its consumer cousin to the Murdoch empire in March
A month after its parent Telefónica sold of its consumer business to Rupert Murdoch's BSkyB, O2 Wholesale has said it remains focused and committed to its channel business, and is planning a number of enhancements to its operation.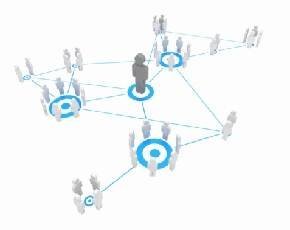 The £180m deal saw BSkyB take control of both the O2 and BE consumer ISP businesses, and although it has dabbled in b2b comes before – having owned parts of Easynet – it got out of the market in 2010 after deciding that business broadband was irrelevant to its interests, and along with the O2 mobile network the O2 Wholesale business was left in Telefónica's hands for now.
Having rebranded from BE Wholesale a year ago in a move intended to help it capitalise on the O2 name, O2 Wholesale head of customers and strategy Dan Cunliffe said that there were currently no plans to alter the branding of the firm, and pressed home the message that it is business as usual.
Cunliffe said that having reassured partners that its services and were not changing in any way, O2 Wholesale was now getting ready to move onto "the next phase" of the business' development.
According to Cunliffe, the overarching aim of this push will be to get the business working more closely with its partner base to bring them more relevant services.
"We want to build a bigger wrap around BYOD and the cloud," he explained. "We want to bring the message more clearly to our channel that we're an enabler for those things, in that we provide the backbone that allows people to access cloud, or use their own devices."
Terry O'Brien, MD at partner Daisy Wholesale, said: "Our partnership with O2 Wholesale is built on us being able to deliver outstanding customer service to our end users. O2 Wholesale has provided us a high quality product that has had real success for us.
"I remain focused on providing our partners with great quality products and look forward to hearing more about how this develops from O2 in due course."
Read more on Network Infrastructure Solutions and Services