Integralis sales up to record high
Security resale giant says growth reflects transition to 'trusted advisor status'
NTT Communications' IT security and risk management security arm Integralis has turned in record sales for its financial 2012 and returned to EBITDA profit in style.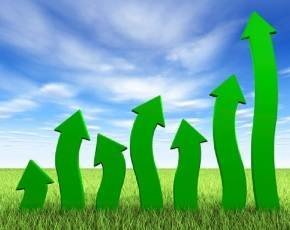 The Germany-based group booked revenues of €204.9m (£133.6m) in its fiscal 2012, up 15.1% year-on-year, while EBITDA of €6.2m reversed its 2011 loss of €7.7m.
Integralis said that the improved numbers showed evidence that its decision to focus more on high-end managed and professional Services was a sound one.
It kicked off the process in 2011 and says the evolution will continue during 2013 as it aims to become an example of the much talked about 'trusted advisor' to its customers.
Integralis CEO Simon Church said: "We are seeing a constantly shifting business landscape with several dominant factors driving it – big data, cloud, mobility and social networking and collaboration. While these are having a profound effect on how businesses grow and retain customers, there is also a continued focus on driving efficiency and increasing visibility across the organisation.
"Plus, there's the need to attract and retain the right talent and exploit new markets – and all of this against the backdrop of a continually evolving threat environment.
"As a result, we have invested heavily in our Consulting and Professional Services capabilities (currently numbering more than 500 business and technology consultants), supported by investment and resources from our majority shareholder, NTT Communications to meet demand," he added.