Daisy returns to acquisitive ways with new bank agreement
Daisy Group will look to acquire to bulk up its business this year after arranging a multi-million pound facility with six major banks
Business comms provider Daisy Group has said its acquisition strategy is back on after securing new financial facilities of £200m.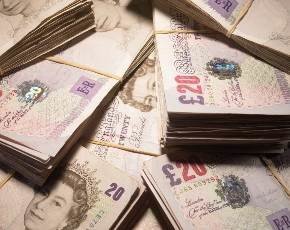 Having gone quiet for some time prior to its February acquisitions of channel white-label services provider NetCrowd and 2e2's datacentre business, Daisy has now signed a three-year banking agreement composed of a £50m term loan and a £150m revolving credit facility.
The combined facilities replace the group's previous facility of £140m, and was arranged through Barclays, HSBC, Lloyds, RBS, Yorkshire Bank and Dutch player ING, with each member of the syndicate stumping up £33.3m.
Daisy CFO Steve Smith said: "The new and enlarged facilities will enable us, in line with our stated strategy, to continue to consolidate the fragmented reseller market place where we see a clear path to generate shareholder value.
"We are delighted with the appetite shown by our banking partners to continue to support our strategy and are pleased to welcome ING into our banking arrangement. In 2010 we put together facilities with three banks, each committing £25 million, and subsequently expanded the club to five banks with an average commitment of £28 million each.
"The terms of these facilities reflect the banks' confidence in the Group's continuing financial progress and strategy," he added.
Read more on Network Services