Arrow close to completing virtualisation jigsaw
Arrow Electronics has been building up a portfolio of vendors that will support selling a virtualisation solution
Arrow has been assembling a raft of vendors to be able to offer a complete virtualisation solution and believes it is close to having all the options in place to support resellers selling around VMware.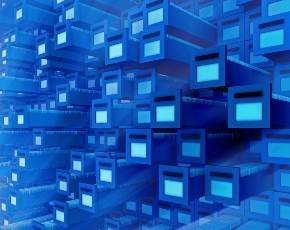 The distributor has added various options to its portfolio as it looks to try and cover not just the core VMware products but additional functionality that will help resellers gain more margin.
Denis Ferrand, EMEA sales director at Arrow Electronics, said that the strategy had taken some time and developed across Europe but it was now in a position to provide a rounded solution to channel partners.
"We have been building an ecosystem around VMware activity but that has become more and more transactional and is driven as a volume business and we wanted key differentiation," he said.
He added that by signing up a number of vendors that added functionality it had been able to extend well beyond the commoditised end of the virtualisation market adding networking, security and data backup tools into the solution.
Ian Wells, director Northern EMEA at Veeam Software, said it had signed with Arrow a year ago in the UK building on an existing relationship in the Nordics and the distributor had grown its reseller base and the solution sell was helping more channel partners add its backup and management software into the sale.
"We are part of that ecosystem and if you look at people virtualising their environments they want to know how to take the correct applications that will move them forward and it's important to assemble that appropriate stack," he said.
Read more on Storage Virtualisation Solutions and Services