Corero: stars will align for security business in 2013
Corero insists that 2013 will finally be the year when its network security business takes off after its non-core software business outperformed it yet again
Corero has once again seen its education software business, Corero Business Systems, soundly outperform its core Corero Network Security business.
In an echo of previous financial statements going back to September 2011, Corero revealed that the security business made a full-year EBITDA loss of $5m (£3.3m) on sales of $11.4m, up 3.6%, while the software business made an EBITDA profit of $3.1m on sales of $9.2m, up 30%.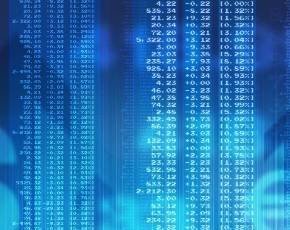 Group sales of $20.6m were up 14% on 2011, but last year's EBITDA profit of $400,000 was wiped out as the firm slid to a consolidated EBITDA loss of $3.1m.
Group COO Andrew Miller said that 2012 had been an important "transition year" for Corero Network Security, and expressed confidence that the progress and investments made in the business, along with the appointment of Ashley Stephenson as CEO to soup up its growth strategy positioned the unit for a strong performance in 2013.
Over the course of 2012 the security market dynamics increasingly favoured Corero's DDoS security ambitions, with increasingly calls for more to be done around DDoS attacks from Barack Obama and Britain's very own Francis Maude, among others.
Corero Network Security claims it is already surfing this wave with some success, with over $10m worth of sales intake to date on its First Line of Defence solution, announced last September.
On the channel side it snared 44 new resellers during the course of 2012, and 2013 is already off to a strong start, with Infinigate coming on board earlier this month to breathe new life into its SecureWatch partner programme.
Yet over at Corero Business Systems the results were more tangible, with 251 schools and academies signing up to take its Resource Financials and HR software solution, up from 192 in 2011.
The expansion of some large multi-academy Trust customers, such as the Kemnal Trust, which runs 34 secondary and primary academies in the south-east of England, and the Leeds-based School Partnership Trust, bought in substantial new business.
Other highlights included recognition at the 2012 UK Business Software Industry Software Satisfaction Awards, and the achievement of full ISO9001 accreditation status.
It also hinted at plans to develop a SaaS-enabled financial package.
Corero said there was still healthy interest from LEA-controlled schools to convert to academy status, and said that with only 12% out of 21,000 schools in England having taken the decision to convert in line with Coalition policy, there was still plenty of potential to extend its growth into 2013 and beyond.