UTM kit dominates resilient security appliance market, says IDC
Security appliance factory revenue and unit shipments both rose during the last quarter of 2012, with UTM hardware winning the battle for hearts, minds and market share
The worldwide market for security appliances showed it was in robust form during the last three months of 2012, according to new statistics from IDC.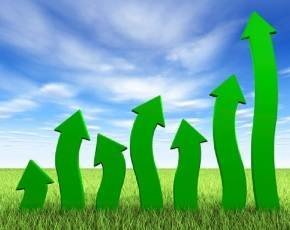 IDC's analysts found the UTM segment exhibiting the most pronounced growth during the quarter, up 34.3% and accounting for 35% of appliance revenue in the quarter. Firewalls and VPNs were down 2.8% on 24%, and IPS was also down as dedicated products battled for share with UTM appliances in the midmarket.
Ebenezer Obeng-Nyarkoh, senior research analyst, Worldwide Trackers Group at IDC, observed that with cloud environments on the up, unified security products were left holding all the aces, particularly among SME buyers.
With global sales up 7.2% year-on-year to $2.3bn (£1.5bn) and shipments up 5.2% to 538,428, IDC security products research manager John Grady said that organisations were continuing to prioritise security within their budget.
"With advanced, targeted threats a growing concern, IDC expects continued high single-digit growth in the segment," he said.
Overall, Cisco was out in front with 15.5% of the market, down 5.9% year-on-year, while Check Point came in second with growth of 7.8%, handing it market share of 12.7%.
Third placed Juniper was down 6.9% on 6.9% of the market, and rising star Fortinet roared into fourth place with 27.2% growth, accounting for 6% of sales. McAfee, down 0.9% to 5.2% market share, came in fifth. IDC said it also observed strong quarters from other vendors such as Blue Coat, Palo Alto, Barracuda, Sourcefire and Dell SonicWALL.