Rise finds cloud demand changing reseller approach
The growing demand for cloud and managed services is forcing a significant number of resellers to change their approach to customers
A third of resellers have been forced to change their approach to doing business to ensure that they can deliver cloud services with the rest considering making similar moves in the face of growing demand from customers.
According to a snapshot of the channel position over cloud and managed services from Rise 31% revealed that they have already made changes to the way they do business and 65% have started to accommodate the managed services approach as a result of customers calling for it.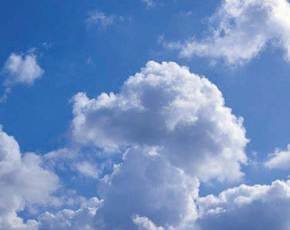 The main changes have been around the customer relationship with many resellers having to take their customers through an education process before becoming a trusted advisor on cloud and gaining loyalty from the user.
"A vast majority of the IT channel has had to shake it up and adapt in order to capitalise on the cloud opportunity, because the way services are sold and subsequently delivered to businesses is permanently changing," said James Henigan, managing director of Rise.
"Education is a critical opportunity for channel providers and vendors alike to encourage cloud adoption, particularly among SMEs. Small businesses need to be able to trust someone to come in and walk them through the process, that's why the relationship a channel provider has with its customers is so important," he added.
At the same time the Cloud Industry Forum (CIF), which has been driving a call for more transparency in cloud selling in the channel, has established a special interest group to focus on the security issues connected with the technology.
With most users still citing security concerns as one of the major reasons they don't make a move to the cloud the group, led by Michael Darlington, technical director at Trend Micro, will study the issues and look to provide clarity for cloud service providers.
"Security remains high on the agenda for cloud adopters, so this group has an incredibly valuable role to play in driving best practice, providing guidance and working to dispel much of the fear, uncertainty and doubt in the industry," said Darlington.