Syscap calls for more lenders to be involved with government credit schemes
Syscap has highlighted the failure of the main two government schemes to improve the flow of credit to smaller firms advising that now is the time to widen the lenders that can be involved
The focus might be shifting towards the Business Bank and trying to get the Funding for Lending scheme doing more for small firms but one of the existing government-backed attempts to ease the flow of credit appears to be failing to deliver.
The Enterprise Finance Guarantee has fallen to a record low, according to Syscap, with the total value of loans being offered to firms dropping by 26% in the final quarter of last year, compared to Q3, with just £70.7m being made available.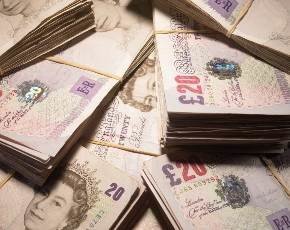 The Funding for Lending scheme has also failed to deliver with the Bank of England revealing that in every quarter of last year the amount of credit being made available to SMEs dropped.
Syscap has also noted that at the same time the government schemes have failed interest rates on loans below £1m have risen to 4.22%, the highest rate since December 2008, making life even more difficult for small companies.
"We now have two major schemes aimed at getting finance to small business that are not achieving as much as was hoped," said Philip White, CEO of channel finance specialist Syscap.
He added that with the economy remaining fragile it was vital that the government did not give up on the schemes and went further in embracing more lenders to get away from relying on the banks.
"In our view the schemes' performance could be turned around by enabling a wider range of lenders to ulitise them: extending the Enterprise Finance Guarantee scheme to leases and opening the Funding for Lending Scheme to asset finance providers that are not bank-owned," he said.
This widening of potential finance would provide a greater range of choices for smaller firms and could improve the chances of the big lending schemes delivering some success for the government.