QLogic set to expand channel to support caching SAN launch
QLogic is looking at expanding its channel as it takes the wraps off a SAN adapter range that should speed up performance in virtual environments
Fibre channel specialist QLogic is looking to widen its reseller base as it launches products designed to improve performance for users wanting to get more out of their storage hardware and virtualisation environments.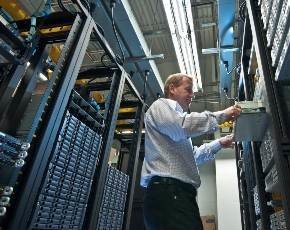 The vendor has launched its FabricCache 10000 Series adapter, which follows on from the launch last year of its Mt. Rainier technology, that can work alongside a PCIe flash card to help with caching and I/O management with the aim of speeding up performance and allowing users to share information across servers.
But as it stretches its expertise into virtualisation performance management it will involve working with different resellers that have an infrastructure background and knowledge of that technology because the latest release will appeal to those trying to reduce latency in clustered and virtualised environments.
Bob Aitchison, regional sales director EMEA at QLogic, said that it recognised that it would need to be talking to resellers that had virtualisation expertise and that could include both VMware and Microsoft's channel.
The vendor has already started to provide free training to resellers that want to get involved and was looking to concentrate on making sure there was a strong launch in the key European markets of the UK and Germany.
Aitchison also added that this was one of the first times the vendor had turned to the channel to kick-off a major launch with OEM partners to follow a bit later in the process.
Read more on Storage Virtualisation Solutions and Services