Strong tablet sales lift retailers
Strong tablet sales in the first couple of months of this year have helped keep sales going at retailers across Western Europe
Tablets are keeping the tills ringing at retailers across Europe with the must-have hardware outselling notebook and desktop PCs with Android-based products mounting a serious challenge to Apple.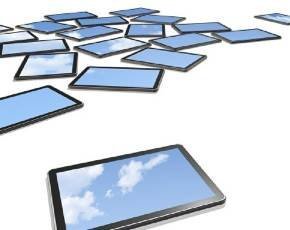 The latest figures from Context indicate that in the first two months of this year tablet sales grew by 350% compared to the same period a year ago across Western Europe driven by the introduction of products with more price points.
"While in the past we saw many tablets, such as the Kindle, sold exclusively via online channels, vendors such as Amazon are now taking advantage of the traditional bricks and mortar stores to complement their direct route to market by selling through supermarkets and stores, enabling consumers to touch, play with and buy their devices", said Adam Simon, global managing director of Retail Research at Context.
"At the same time, click and collect purchases have helped retailers such as Argos post good trading results, the latter particularly helped by the increase in tablet sales," he added.
Android devices now take up 60% of tablet sales sold through distribution and the share of Windows 8 devices remained low, at only 2% of the market, as Microsoft spent most of its time focusing on business users.
Top selling tablets in January and February across Western Europe included Samsung's Galaxy Tab 2 7.0, followed by the Galaxy Tab2 10, then the Samsung Nexus 7.
Picture credit: Thinkstock