Pure Storage has high hopes for EMEA flash market
Flash storage specialist Pure Storage has formally launched in EMEA and vowed to take on disk giants EMC and NetApp
Flash storage vendor Pure Storage has officially landed in EMEA and called for EMC and NetApp partners to rally to its banner.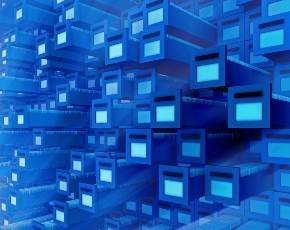 The firm, which was put together with the specific intention of accelerating the trend towards solid state storage, believes that the barriers to adoption of flash in enterprise storage environments are now dropping.
It claims its FlashArray solution offers 10 times faster performance and 10 times more power efficiency than disk-based storage, and is also more reliable over its lifespan, with fewer parts to break down.
Speaking to MicroScope, Pure CEO Scott Dietzen said that the firm was also now able to offer flash at the price of disk. It has achieved this by using consumer-grade flash, beefed up with its own Purity Storage OS to manage enterprise-grade workloads.
FlashArray plays with both Fibre Channel and Ethernet, and is compatible with existing applications from VMware, Microsoft, Oracle and Citrix, among others.
Pure Storage has already been recruiting extensively for its debut, hiring former HP and 3Par man John Silva as EMEA regional director and former Riverbed EMEA marketing director Mark Lewis to look after regional marketing. It has also built up a team of systems engineers and sales and marketing specialists in London and Benelux.
Dietzen said that the firm was looking for six to eight partners in the UK, which it will handle through a single tier programme for now. This will include MDF, joint marketing programmes and various incentives.
"The best evidence that we're onto the right recipe is that the market leaders are copying us: EMC bought our closest competitors, XtremIO, who were about 18 months behind us. NetApp were unsuccessful in that race and are now developing their own technology," said Dietzen.
"If you're a NetApp partner and want to compete with EMC, or an EMC partner who wants free access to areas of the market that EMC serves direct, we're interested," he said.
It is also offering a money back guarantee on launch, called 'Love Your Storage' for customers that are not entirely satisfied with FlashArray.
"In the last few months we've seen a surge in interest that validates the approach and demonstrates that AFAs are not just a 'flash in the pan,'" said Simon Robinson, research vice president of storage and information management at 451 Research.
"Customers are writing cheques for innovative, ground-up approaches to using flash in enterprise storage architectures, making this a good time for the company to expand overseas to maximise its opportunity," he said.