Disk storage growth anaemic, says Gartner
Economic headwinds are battering the external controller-based disk storage market, which saw sluggish growth in the last quarter of 2012
Global sales of external controller-based (ECB) disk storage edged up just 1.9% to $6bn (£3.95bn) in the final quarter of 2012, according to the latest market data from Gartner.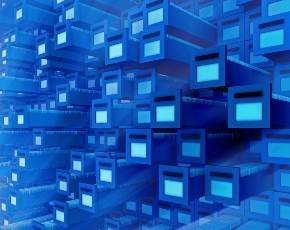 According to research VP Roger Cox, the fourth quarter represented the 13th consecutive quarter of revenue growth. "However," he said, "the anaemic year-on-year 1.9% growth is a reflection of the dour macroeconomics in North America and in Europe, as well as a slowing economy in the Asia Pacific region."
Despite this three out of the top ten vendors beat the market growth rate, with market leader EMC and third and fourth-placed NetApp and Hitachi/HDS growing sales by 6.7%, 2.8% and 2.2% respectively, handing them market shares of 34.2%, 10.6% and 9.4%.
EMC successfully upped its share during the quarter on sales of its VNX, VMAX and Data Domain platforms, as well as the accretive influence of its acquisition of Isilon. NetApp saw good results from a recent platform portfolio refresh while customers flirted with its clustered Data ONTAP operating system, driving up sales. High-end VSPs remained the primary strength for Hitachi/HDS.
Elsewhere, big names such as second-placed IBM, HP, Dell, Fujitsu and Oracle were all booking declines. These were most pronounced for HP, where sales were down 13.7%, and Oracle, down 23.7%.
Gartner's data reveal Dell, HP and IBM were all suffering from the same malaise, with new product revenue gains insufficient to offset the decline of the products being replaced. Dell was also found to be suffering from organisational issues, while HP struggled to find the balance between its declining traditional storage sales and its growing converged solutions. Over at Big Blue, the decision to focus on IP-based disk storage was catching buyers' eyes, but was not yet strong enough to offset declines in technology sourced through NetApp.
Gartner also revealed full year revenues for the sector of $22.3bn, up 4.9%. Analysts observed that pricing per terabyte continued its anticipated decline, but ASPs per unit grew by just under 7%, signaling adoption of larger configurations overall.