Tablets deliver sales growth for Argos
Tablets have been a high-point of the last couple of months at retailer Argos as the firm enjoys growth in its electrical business
Tablets continue to keep the tills ringing for retailers with Argos the latest to report that sales of the devices have buoyed its revenue numbers and made up for weak performances in other areas of the business.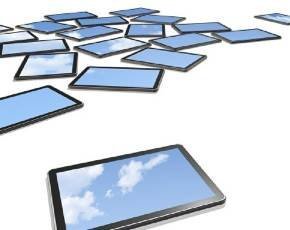 Consumer electronics and white goods both delivered growth, with like-for-like sales in the eight weeks to 2 March increasing by 5.2% with total sales coming in at £501m at Argos and Homebase owner Home Retail Group.
Tablets were highlighted as one of the main areas of growth, which has also been the case for other retailers including Dixons and John Lewis, and when combined with the retailer's core electrical's business managed to offset a weaker performance on the home-wares side.
Terry Duddy, chief executive of Home Retail Group, said that it had been a challenging time but it was confident that plans to change its mix of physical and web sales was on track and revealed that in the last fiscal year 11 stores had closed taking its total number to 737.
"Against a backdrop of subdued consumer spending for the new financial year, we will continue to invest and are focussed on delivery of the transformation plan to reinvent Argos as a digital retail leader and the Homebase proposition," he said.
Picture credit: Thinkstock