Infinigate to spruce up Corero distribution plans
Corero Network Security is making over its distribution channel once again, bidding farewell to Cohort Technology and signing up with Infinigate – formerly Vigil Software – in the UK
Corero Network Security is making over its distribution channel once again, bidding farewell to Cohort Technology and signing up with Infinigate – formerly Vigil Software – in the UK.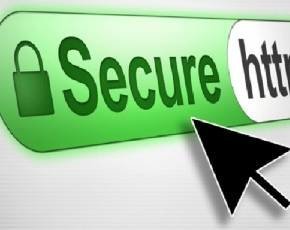 The signing means the security vendor, formed in 2011 from a reverse takeover of Massachusetts-based security software developer Top Layer, has now gone through two distributors in the space of two years.
It first signed VADition in early 2011, but a year later the firm had fallen out of favour following its acquisition by Exclusive Network, and Cohort signed on in February 2012 with a brief to build more awareness of Corero's products in the market.
Paul Lawrence, Corero vice president of international operations, said the decision to bring in Infinigate did not reflect poorly on Cohort, but rather it was to improve the firm's strategic focus and offer it the eventual possibility of going pan-European – Infinigate is a strong value added player in both the Nordic and DACH geographies.
"It would be difficult, at this stage in our own evolution, to have multiple distributors," Lawrence told MicroScope. "If we were to spread ourselves around too much we would run the risk of losing our focus."
Corero gave its SecureWatch partner programme a fresh lick of paint in February 2012, and said that Infinigate would play an integral part in rolling its new proposition out to the channel.
In particular it wants to use Infinigate's market leverage to attract resellers in markets where it sees demand for DDoS solutions, which includes banking and finance, e-commerce and online gaming. It will also be handling elements of the programme such as deal registration and demonstration kit.
Infinigate co-managing director Murray Pearce said: "Corero fits our vendor strategy to take on innovative companies. We believe there's a strong opportunity around DDoS and Corero is a hot commodity in that area.
"This also brings incremental revenue opportunities for our resellers, and we think it will be highly complementary to some of our firewall vendors," he added.
Read more on Threat Management Solutions and Services