SMEs turn away from channel for ICT procurement
Although over 40% of SMEs use VARs as their main channel for procuring IT, a clear majority use the internet as a primary or secondary means of ad hoc procurement, effectively locking resellers out of millions of pounds worth of sales
Although over 40% of SMEs use VARs as their main channel for procuring hardware and software, a clear majority use the internet as a primary or secondary means of ad hoc procurement, effectively locking the channel out of millions of pounds worth of sales.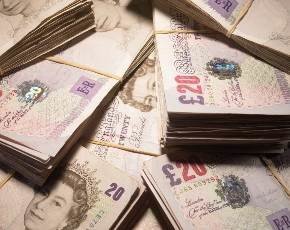 This was one of the findings of a survey commissioned by financial services provider BNP Paribas Leasing and conducted by industry analysts at Quocirca, which set out to demonstrate the potential opportunities around financing arrangements.
Having quizzed 102 IT procurement managers at UK businesses with turnover of £5m to £50m, BNP Paribas suggested that ad hoc purchasing could actually increase ICT costs in the long term, and claimed that financing arrangements could help end users make more cost effective, and strategic, investments.
The survey uncovered a distinct lack of understanding among customers of the benefits of ICT financing. Even though over three quarters were using car financing, just 30% were financing IT and telephony equipment, and just 1% were using it for software.
Added to that, 50% appeared to be unaware of the benefits of IT finance in comparison to straight up cash purchases, or bank credit lines, while 40% believed financing was unnecessary as they already had all the cash they need.
The channel was not immune from criticism either, with vendors lambasted for failing to mention financing when discussing deals. Quocirca's data reveal that the option to finance a deal was brought up in only around 30% of purchasing negotiations, and in 15% it was never mentioned.
However, the analysts added, nearly 45% of SMEs said they had raised the subject of their own accord, suggesting that they may be far more receptive to approaches from resellers backed with financing options than one might think.
BNP Paribas Leasing UK country manager Benoît Dilly said: "With budgets increasingly restricted, financing is the ideal way for [SMEs] to get the technology they need and go for growth."