SFO launches investigation into Autonomy accounts
The Serious Fraud Office has become the latest organisation to launch an investigation into the alleged accounting irregularities at Autonomy
The Serious Fraud Office has joined the ranks of those wanting to have a closer look at what was happening at Autonomy with Hewlett-Packard still adamant that the firm overstated its value before it was acquired in 2011.
The disclosure in a filing by HP that it had been informed by the SFO that it had started an investigation comes against a backdrop of investigations into reporting irregularities being carried out by the Securities and Exchange Commission in the US and the Financial Reporting Council in the UK.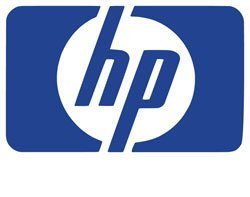 HP was forced to write down $8.8bn of the $11.1bn it paid for Autonomy after it claimed that the software firm had overstated its results in the run-up to the acquisition.
"HP has provided information to the UK Serious Fraud Office, the US Department of Justice and the SEC related to the accounting improprieties, disclosure failures and misrepresentations at Autonomy that occurred prior to and in connection with HP's acquisition of Autonomy," stated HP in its filing.
The SFO confirmed that an investigation had been launched because of allegations made by HP: "Allegations have been made to the SFO about the circumstances of the sale in 2011 of Autonomy to Hewlett Packard. The Director of the Serious Fraud Office has decided to open an investigation into those allegations, with a view to using its powers of investigation to allow them to be tested."
There has so far not been a response on the AutonomyAccounts.org website, which is run by former Autonomy boss Dr Mike Lynch, but when the Financial Reporting Council investigation was kicked-off last month he welcomed the move pointing out that there was nothing to hide.
The timing for the HP disclosure comes in the run-up to its annual shareholder meeting where the vendor is aiming to ensure that its current board of directors are not forced to carry the can for the Autonomy issue.