Fortinet adds second channel manager
Network security vendor Fortinet has taken the unusual step of adding a second channel manager to its payroll, handing former Exclusive Networks UK sales boss Chris Walsh responsibility for its distribution strategy
Network security vendor Fortinet has taken the unusual step of adding a second channel manager to its payroll, handing former Exclusive Networks UK sales boss Chris Walsh responsibility for its distribution strategy.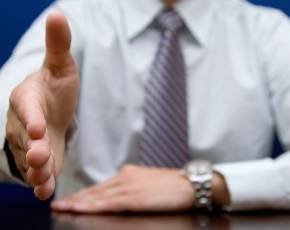 Walsh has spent the last few months tending his garden after leaving Exclusive in an amicable split back in September. Before that he was a long-standing employee at Arc Technology prior to its acquisition by Exclusive in 2009.
Walsh will work alongside channel manager Mark Peters, and will be specifically tasked with developing and delivering the firm's distribution strategy in the UK as Fortinet looks to build on a strong 2012 performance. It claims to have doubled its local revenues during the past 12 months, and has also been recruiting extensively.
Fortinet UK and Ireland regional director Mark Hyland said that the main driver behind its recent successes had been a reinvigoration of its approach to the channel.
"The addition of Chris Walsh to the team prepares us for further strong growth in 2013. We already have a great history with Chris. During his time at Arc Technology and subsequently Exclusive Networks UK, he was instrumental in helping to develop and grow the Fortinet business in the UK. It is a delight to welcome him onboard as part of the team," he said.
Walsh explains, "Fortinet was a big attraction for me. The number of trading and accredited partners has been continuously increasing and Fortinet represents a lucrative business opportunity for the channel.
"To prepare for another year of impressive growth, we shall continue to execute on our selective but rewarding partner programme and closely work with resellers that have invested resources in our brand. We are confident that our channel strategy will deliver further rewards for both Fortinet and our reseller partners," he added.