Siemens launch kicks off SME UC migration
Siemens Enterprise Communications (SEC) has pointed to new opportunities for SME network resellers with the launch of a new unified comms platform
Siemens Enterprise Communications (SEC) has pointed to new opportunities for SME network resellers with the launch of a new unified comms platform combining features from both its long-lived HiPath 3000 TDM lines and OpenScape Office portfolio.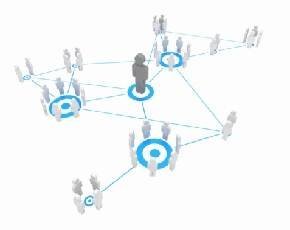 Launched alongside week's UC Expo event in London, the new OpenScape Business platform brings together the telecoms features of HiPath – which still makes up over half of SEC's UK sales – and the IP-centric features of OpenScape Office, according to indirect channel sales director Tony Smith.
It promises features such as Microsoft Exchange and Outlook integration, and an open API to allow partners to put their own stamp on things.
However Smith said that the new platform did not necessarily mean the end for the HiPath portfolio, saying that availability of the old platform would be dictated by market demand, and insisted SEC would not be forcing its customers and partners to undertake the migration.
"We're trying not to end-of-life and cease production of HiPath, but rather protect the customers' investment," Smith explained. He said customers would be able to continue to use their old telephone handsets and existing infrastructure and would not necessarily need to be ripped out, among other things.
Pas Ruggiero, managing director at Beds-based SEC partner Integra ICT, said that the need to sweat assets was high on the agenda for his customers.
"The SME market is not flush with cash at the moment and customers want to see ROI," said Ruggiero. "I suspect that to a green field installation OpenScape Business will be a no-brainer, but the fact that existing customers can keep their existing infrastructure is a real benefit."
OpenScape Business will be generally available in June 2013, but training courses for partners are already available, said Smith.