Synaxon and Integra sign partnership agreement
Technology reseller group Synaxon has signed a partnership agreement with office supplies dealer group Integra to provide members with access to a wider portfolio of products
Dealer buying groups Synaxon and Integra Office Solutions have signed a strategic partnership allowing resellers in each group to sign up to get access to each other's benefits which should give partners a chance to extend the range of products they offer.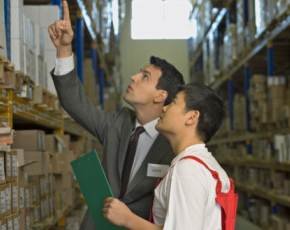 Integra is well known for office supplies and Synaxon is coming from the technology angle making it easier for the members of both groups to now sell a portfolio that includes a wider number of options.
"Many of our members already offer a range of office supplies. By becoming a member of Integra, they'll now be able to extend the range of products they offer to their customers and enhance their profitability," said Derek Jones, managing director of Synaxon UK.
One of the benefits Aidan McDonough, managing director of Integra Office Solutions, highlighted the price comparisons and stock availability that is on Synaxon's e-procurement solution EGIS.
"This partnership is designed to benefit both Integra and Synaxon members by increasing the services and solutions available to them within the IT and office supplies arena. It gives our members the ability to access a wider range of IT products with leading distributors," he said.