MicroScope's top stories, week ending 8 March 2013
Our regular look back at the most important IT channel news stories from the past seven days as selected by MicroScope readers
Kelway fuels revenue growth ambitions with Equanet buy
In a move designed to expand its reach in the public sector and mid market Kelway has acquired Equanet, the reseller business owned by Dixons Retail, which will take its turnover past the half a billion pounds mark.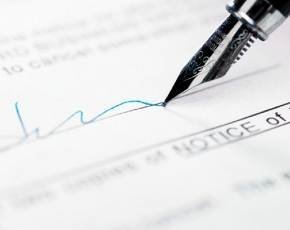 Equanet has a strong business in the North of England and a reputation in the public sector having developed its ServiceTrack e-commerce platform and will continue to be run as a separate brand.
Dixons Retail will continue to sell into the small business sector through its PC World chain and its chief executive Sebastian James said that the deal would allow Equanet to "flourish in the specialist B2B market".
For its last financial year 2011/2012 Kelway announced revenues of £350m and it has stated that its ambition is to break through the half billion mark and the acquisition is designed to get closer to that goal.
"By adding the Equanet business to Kelway we are further strengthening our differentiated customer proposition. This acquisition reinforces our growth trajectory, which sees Kelway accelerating towards the landmark of becoming a UK Technology Company with half a billion pounds of turnover," said Phil Doye, CEO at Kelway.
Logicalis buys 2e2 European ops for a song
Logicalis has emerged as the new owner of 2e2's European business after handing over €24m (£20.7m), administrators FTI Consulting have said.
2e2's business in mainland Europe and the Channel Islands all continued to trade as normal during the administration of the stricken UK core, and the sale has now safeguarded those units as well as the jobs of all their employees.
The sale includes the Morse systems integration business in Spain and Ireland, built around IBM, NetApp and HP; an HP and Xerox-focused managed services business with operations in Guernsey and Jersey; and an IT service management consulting services provider based out of the Netherlands. The Spanish, Irish and Channel Islands businesses will in future operate under the Logicalis banner
All told, the units made sales of around £99m last year with unaudited EBITDA of £5.3m.
Viglen culture criticised at Apprentice tribunal
Viglen's workplace culture has come under fire after ex-employee and The Apprentice winner Stella English claimed she was little more than an "overpaid lackey".
Formerly a manager with a Japanese investment bank, English walked away with the grand prize – a position within Lord Alan Sugar's Amshold business empire – in 2010 but is now fighting her case at the East London Employment Tribunal Service, claiming constructive dismissal.
English resigned from YouView – a TV-on-demand venture that Sugar has since quit himself – after learning that her contract had not been renewed.
Failure to pay £14m earns VAT fraudster more jail time
A convicted VAT fraudster will spend another ten years behind bars after failing to cough up £14m that HMRC had been chasing as it looks to recover money that was accrued as a result of the missing trader scam.
Jasbinder Bedesha had already been sentenced to seven and a half years in 2008 for his role in a missing trader scheme that was based around importing CPUs and mobile phones from Dubai and then charging VAT through a series of companies before exporting them back to the EU.
Tech Data highlights impact of lower-margin product shift
The acquisition of SDG contributed $623m to Tech Data's fourth quarter sales and was one of the contributing factors that helped European revenue growth increase by double digits in the fourth quarter.
Microsoft Lync resellers in demand at UC Expo
On the opening day of UC Expo 2013 at Kensington Olympia, resellers specialising in Microsoft's enterprise voice and UC platform Lync were heavily targeted by a host of Microsoft tech partners.
Micro-P handed VAD status on storage line by Dell
Micro-P has been handed rights to distribute the full storage portfolio from Dell after being named the vendor's first value added distributor in the UK aimed at the enterprise market.
Steljes pushes channel towards corporate whiteboard opportunity
On the opening day of UC Expo 2013, audio-visual distie Steljes has been urging its channel partners to consider selling interactive whiteboards in a corporate setting.
Backup failure costing firms thousands
Despite high profile warnings over the need to have decent data protection policies many firms are still not in a position where they could restore information quickly, leaving them exposed to the risk of losing hundreds of thousands.
Samsung pumps $110m into Sharp
Cash-strapped Sharp has managed to attract a $110m (£73m) investment from Samsung, which will use the tie-up to get access to thin screen technology.
---
Image credit: Siri Stafford