MicroScope ACEs judges revealed
With the deadline looming to enter the 2013 MicroScope Awards for Channel Excellence, the judges have been unveiled
With the deadline for the 2013 MicroScope Awards for Channel Excellence just days away the judging panel has been revealed.
The deadline to enter the awards is 15 March and then the judges will scrutinize the submissions before drawing up a shortlist on which the channel can vote.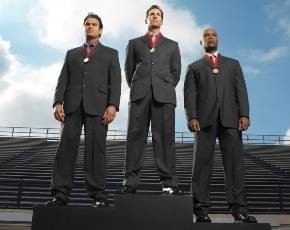 This year we are pleased to welcome back a distinguished panel including analysts and industry experts that are in an ideal position to cast an eye over the entries.
Clive Longbottom, service director, Quocirca
Clive is service director at industry analyst group, Quocirca, specialising in how technology can be used to facilitate business processes. Taking a pragmatic view of technology, he is only interested in what IT can do to provide tangible business benefit, rather than what is just "of the moment". Quocirca's output is freely available at Quocirca.com.
Keith Warburton, CloudPresence
Keith Warburton has spent the majority of his career providing guidance to ICT professionals - from sales, to consultancy for national and international clients, to moulding businesses into a national industry association. Among the 18 years spent at The Technology Channels Association, he played a major role in the transition of the TCA into becoming the UK Channel Community of CompTIA. He also concluded a 24 year career with Ordermakers as the managing director and is now publisher and editor-in-chief of Telepresence and VideoConferencing Insight News.
Ian French, founder of Siceo
Siceo was originally formed by Ian French, an IT industry veteran with over 32 years experience in manufacturing, distribution and value added reselling. Ian has been a main board director of UK and US listed companies and served as CEO, MD and EMEA President for different organisations. His experience gained in running global businesses with multi-billion dollar revenues and complex geographical structures is now being applied to helping other channel involved companies to succeed. His vast range of contacts at all levels of the industry give him unparallelled access to senior decision makers and management of a wide range of vendor and channel organisations. Ian is also a popular speaker at many industry events.
Those three external judges are also joined by MicroScope editor Simon Quicke, who has been covering channel issues for the last 16 years and has judged all of the previous five years of the ACEs.
Don't forget to get your entry in before it's too late:
Read more on Channel Partner Programmes